One to One Training
Do you have a particular problem with your dog or wish you could improve their overall obedience? Does a class environment not always work for you or your dog?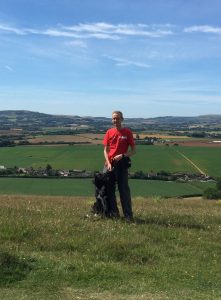 One-to-One training takes place in your home and/or in the outside world. To begin with, we will visit your home and get an understanding of your needs and what motivates your dog. In the first session we will begin to put together a plan and start basic training exercises.
All training is based on positive, reward-based techniques. This will not only develop the behaviours you want from your dog but will also increase your understanding and strengthen your bond with them.
After every session training notes will be emailed to you. We can cover a lot in our session and it can be hard to remember all the details. This way you have something to look back on and guide you through your training.
One-to-One training sessions normally last an hour to an hour and a half. This includes us coming out to your home, guiding you through the session and sending you personalised notes to give you the best chance of success. We will also be available by email or text to support you between sessions and answer any questions.
Pricing options:
– Pay as you go: £50 per session for the first three
– Package: £130 per hour for the first three sessions (saving £20)
– All follow up sessions: £25

Group Training
In association with Hayley at Wight Agility Group (WAG) We're pleased to now offer group classes running from a venue near Godshill.
Here's some information on what we will be covering:
Puppy classes: please contact Hayley directly at Wight Agility Group (WAG)
Beginners Agility: Richard will take these classes as 1:2:1s or groups on a Friday.
Beginners Flyball: Richard will take these classes as 1:2:1s or groups on a Friday.
Basic manners/better behaviours: Aimed at adult dogs, you and your best friend can work towards IMDT owner grades 1, 2 & 3. Richard will take these classes as 1:2:1s or groups on a weekday. Find out more…
Please contact us if you have any question or would like to register an interest in the above classes.
Further information on can also be found on the Wight Agility Group (WAG) facebook page.