Our Team
Richard:
I've always had an infinity with dogs (and cats) when visiting a house they have always made a beeline straight for me for some strange reason! I've been around dogs at home and also in some of my previous jobs German Shepherds, Poodles and a fondly remembered Airedale Terrier called Georgie.
Finally having a Border Collie/German Shepherd cross puppy myself, I experienced first hand how old style training methods just don't work. A friend recommended that we start dog agility, which set us on a much better path as we practiced reward based training.
After deciding on a change of career, I fell in love with a rescue Border Collie/Lab cross stray called Barney, he was around 3 years old and nothing has been the same ever since.
This was around the time I qualified as a Dog Trainer with the Institute of Modern Dog Trainers (IMDT) and have an Open College Network Accredited Certification in the 'Principles of Dog Training and Behaviour', Level III.
Since then I have also undertaken the following courses to gain a greater understanding of dog behaviour issues:

IMDT Canine Body Language. 
IMDTB Dog to Human Aggression.
IMDTB Canine Aggression and Rehabilitation.
IMDTB Resource Guarding.
IMDTB Separation Anxiety Course.
IMDTB Impulse Control Course.
IMDTB Behaviour Case Studies.
IMDTB Working With Noise Sensitivity.
Over recent years, Barney and I have helped many dogs, working as a team to rehabilitate behaviours and build confidence. It's amazing how much we have learned from each other, the strong bond that we have forged and the fun we have had on our journey together.
Barney arrived with a previously fractured hind leg which had self healed but meant that we had to be very careful with him and build his strength. Over the first 12 months together we worked on training each other! After a year he started agility training and within 5 months he passed his Wight Agility Group level 1, then just 3 months later passed his level 2 and 3, one of just a few doggies to have achieved this. Barney has a beautiful temperament and works well with puppies to large breed dogs, that need our help finding their way in the world.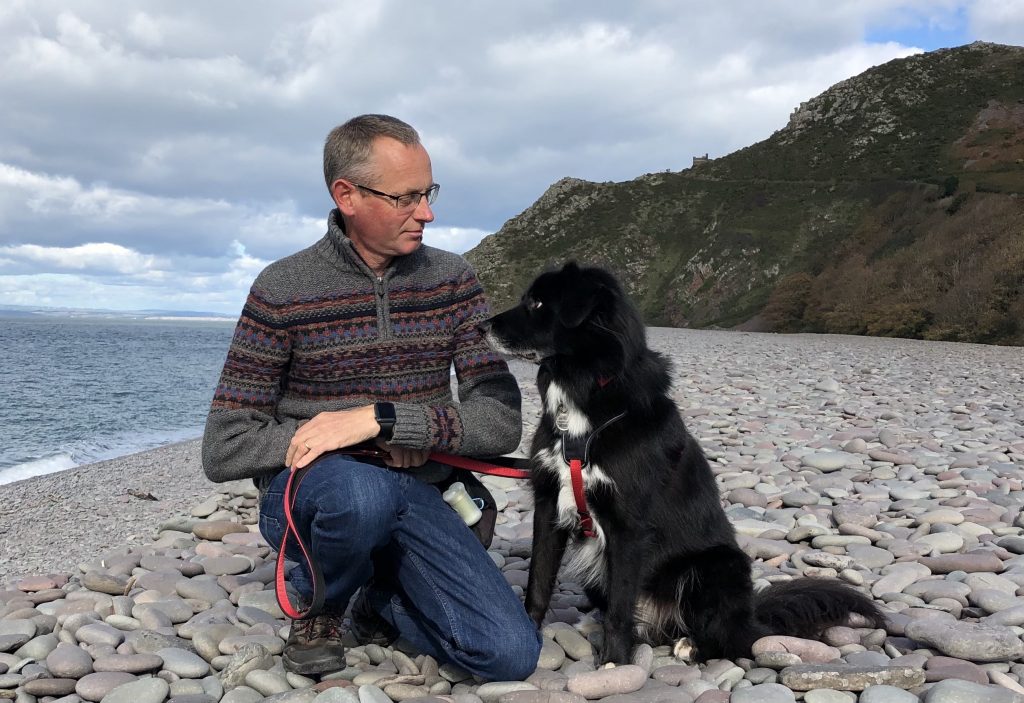 Hannah:
I've lived on the Island all my life. I have had my 3 year old French Mastiff called Rudy since he was 8 weeks old. He has a brilliant nose and has been trained to identify different scents. He hasn't been the easiest dogs to own but with the help from Richard and Hayley at WAG, we have managed to shape Rudy into a beautiful dog that loves going out on group walks, especially with little Waffle the cockapoo.
Growing up we always had dogs in the family from Jack Russells to Labradors and Collies, so I'm used to big, small and the very lively. I believe a house isn't a home without a waggy tail and some massive paws to welcome you when you come through the door every day.
I love the group walks with the doggies in the forests, building the bond, confidence and social skills of the pack. When we get the chance we have a play on the agility equipment especially the tunnels, the dogs having a load of fun, they love hiding in the tunnels and chasing each other around. Happy days all around!!!